Here at ScubaTony, we recently had our PADI instructors do the SSI crossover course so that we could start offering SSI certifications. We know there may be a few questions you have about this, so we wanted to take the time to highlight the differences between PADI vs SSI and why we decided to add SSI to our menu of options.
The short answer is that we feel that SSI is the best thing for our students. It saves them money, and they get more bang for their buck. The curriculum is delivered more conveniently and easier to understand than PADI.
What is the difference between PADI and SSI?
Okay, so let's get right down to it! SSI vs PADI, what is the best dive certification to have? The first thing to understand is that both PADI and SSI are recognized worldwide diving qualifications, and as a recreational diver, they share a diving-level-structure. It's only if you decide to make the jump over to become a professional diver that things really differ. So regardless of which organization you certify with, you will not have an issue using your qualification to dive at any dive center around the world.
To become SSI certified as with PADI, you can first do an Open Water Certification followed by the SSI Advanced Certification, whenever you are ready to continue your learning. The big difference between PADI and SSI is the PADI courses offer a lot less flexibility during the classes. There isn't really any room to teaching anything outside their very tight curriculum.
With SSI, instructors have a lot more freedom to adapt the course to the diver's needs during the course and the conditions in the waters where they will be learning. This is a huge convenience for the instructor and the student. Especially when you are getting certified during your vacation with limited time.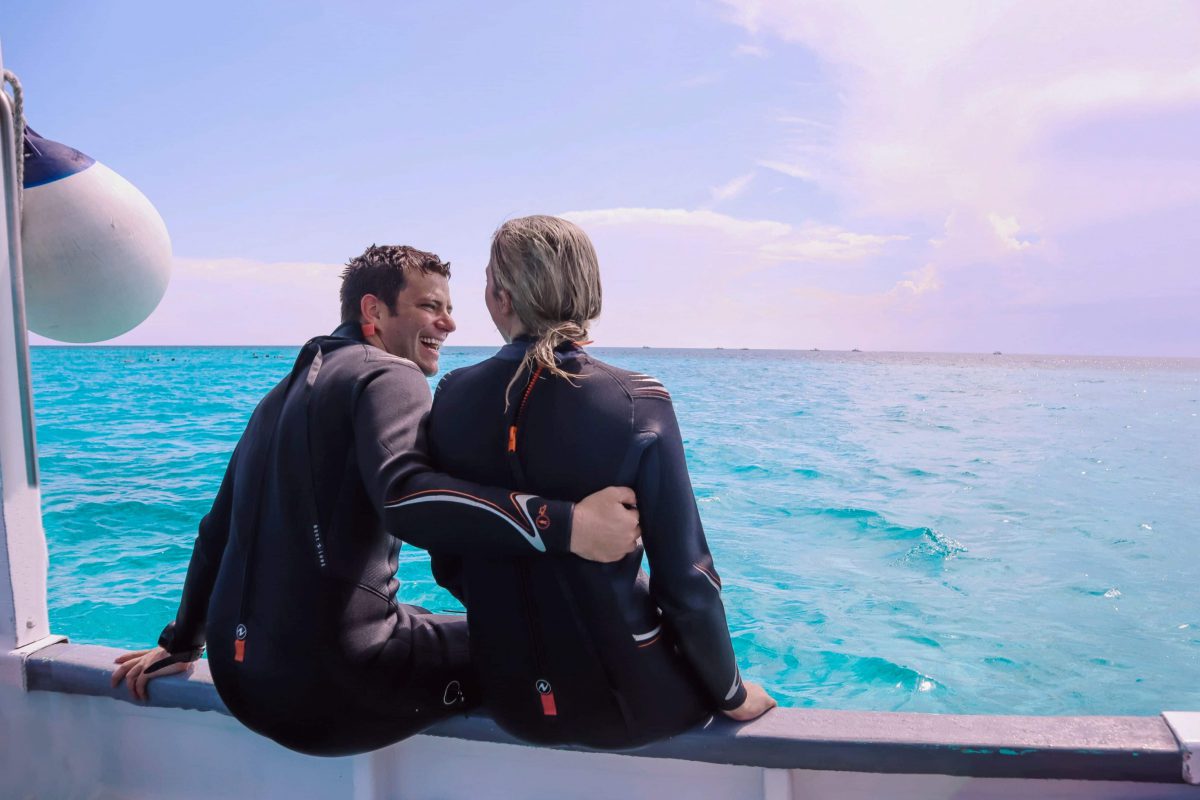 Why do we prefer SSI?
For us, at ScubaTony, flexibility was one of the main reasons that we decided to add SSI. We want to always provide the best service possible to all of our divers, and we felt more able to do this using the SSI framework rather than PADI.
Another primary reason that we added SSI is that the SSI online training curriculum is a lot cheaper. We are not offering a hard book option anymore, and PADI charges 1 full hundred dollars more than their hard book. This doesn't make sense to us, being divers, we care about the environment and feel that we have a responsibility to be doing anything possible to reduce our waste. The online curriculum should be less expensive because they don't pay for publishing, production, and shipping costs with the online curriculum.
SSI charges $100 less than PADI's online curriculum. That is often twenty percent less on an open water certification. Which is a huge advantage of offering SSI.
Other cool things that SSI offers
When you do an SSI course, you will create an online SSI profile, and here is where SSI gives you a lot for free. My favorite thing about SSI is the online certification card. In your profile, you have access to all of your certifications without having to get a replacement card like PADI. This is especially useful if you accidentally forget to bring your diving card at home when on vacation! You have no idea how many people lose their PADI card. SSI also gives you an online logbook so you can keep a complete log of all of your diving without the need for a paper logbook. Think about it, paper logbooks get wet.
PADI's online materials expire, so even if you have paid for them, eventually, you will lose access to them, which totally sucks. Life happens, and sometimes people need to postpone their plans. On the other hand, SSI does not have an expiration date, so once you have paid, they are yours for life. You can easily pick up where you started once you get your life situation sorted out. It's also widely accepted in the industry that SSI is more ahead of the game than PADI, they regularly update all of their online materials and are pretty tech-savvy. In contrast, PADI hasn't updated their materials in quite some time. The videos are dated, and it shows.

PADI
PADI stands for Professional Association of Diving Instructors, and it is currently the world's largest scuba training agency and possibly the most recognizable name in the industry with strict educational standards.
PADI was formed in 1966 over a bottle of Jonny Walker by two friends who were worried about the scuba diving industry and slipping standards. They felt that the scuba certifying agencies around at that time were both unprofessional and made it difficult for anyone to enter the industry as a recreational diver. So in 1966, PADI became a scuba training organization.
PADI's goals haven't changed to 'give more people a chance to enjoy the underwater world by offering relevant, instructionally valid scuba diving training to create confident scuba divers who dive regularly.'
Safe and responsible diver acquisition and retention.
Quality member acquisition and retention.
Retail, resort, and individual member support and consultation services in business, marketing, education, training, and quality management.
Worldwide alignment in message, products, systems, and procedures.
PADI has done more than anyone for recreational diving. A long-running joke is that PADI stands for "Put Another Dollar In."  PADI was purchased for $700m by Wealthy Family Endowments in 2017. We haven't seen any improvements since the transaction has taken place.
SSI
SSI stands for Scuba Schools International, and it is the world's largest store-based Scuba Diving training agency.
Formed just 4 years after PADI in 1970 and incorporates training in both scuba diving and freediving. Today SSI has over 2,500 authorized dealers around the world and 35 regional dive centers.
SSI is owned by the famous company HEAD that makes sporting equipment. They also own MARES.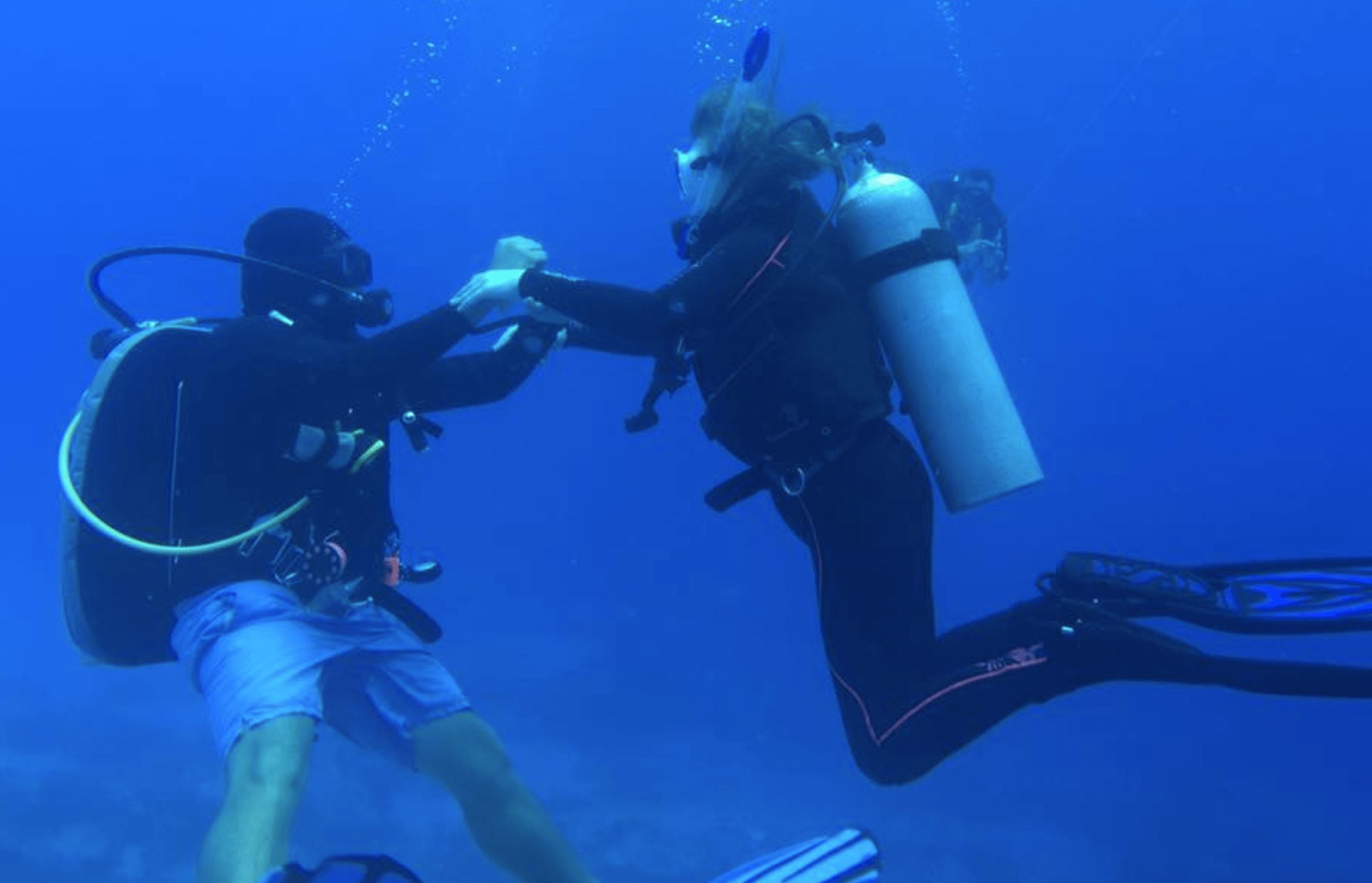 Will you need to do an SSI PADI crossover exam?
One question I'm sure you might be wondering is if you want to dive with us, will you need to do an SSI crossover. Well, the answer to that is no. There is no need for you to do a PADI to SSI crossover or an SSI to PADI crossover. The SSI open water course will allow you to do precisely what the PADI open water course will qualify you to do.
Although the teaching on each course is different, the actual qualification is the same. That means if you do your SSI open water course with us at ScubaTony and later decide to do your advanced course with a PADI dive center somewhere else in the world. You won't need to do an SSI to PADI crossover, you can just go ahead and do your advanced course.
What are the SSI certification levels
When comparing SSI vs PADI certification, it's pretty much the same, with just a slight variation in the names.
With SSI
Open Water Diver
Advanced Adventurer
Diver Stress & Rescue
With PADI
Open Water Diver
Advanced Open Water Diver
Rescue Diver
At ScubaTony, we offer the first two SSI and PADI diving levels: SSI Open Water Diver and the SSI Advanced Adventurer.
How long does scuba certification last?
If you are wondering how long does a scuba certification last, then you will be happy to know that it's yours for life.
Scuba Certifications with both PADI and SSI never expire. That said, if it's been a while since your last dive, it's always worth mentioning it to your Dive Master to they can do a quick refresher with you and make sure you are feeling confident before your first dive. We require a refresher or a private guide if it's been more than 2 years since your last dive.