Scuba diving in Cozumel is appealing to all levels of divers. There is something for everyone. The clear, warm water in Cozumel is difficult to match. Divers return to Cozumel annually as it is the best tropical diving destination within reach of the United States. Now that Southwest Airlines fly directly to the island for fares as low as $99 one way from Houston makes it more convenient to get to.
Divers that are getting their open water certification or trying scuba diving for the first time can be assured that they will experience it in a safe environment as Cozumel possesses beginner reefs like Paradise and Tikila, perfect places for a teaching environment. Being on the leeward side of the island most of the year Cozumel's waters are lake-like conditions.

Cozumel Drift Diving
Cozumel is drift diving. There is a current that runs from the South to the North. Usually, it is a slow pace that makes diving in Cozumel like relaxing in a lazy river at a water park. You can cover more ground this way and use less air. Drift diving makes scuba diving more interesting as it seems more like a sport when you are diving in a current. There are times and dive sites that the current is stronger than others. In the North part of the island, the current is usually twice as strong as in the South.
Scuba Diving in Cozumel Mexico for Advanced Divers
Cozumel has a few advanced dive sites like Devil's Throat and Barracuda but advanced divers are usually content with regular dive sites that Palancar has to offer. Cozumel is repeatable, There are so many divers that have been coming to Cozumel annually for 20 years. It's incredible at how repeatable the diving is. When you have a bull shark dive or a cenote dive that doesn't get the same kind of love as the coral reef in Cozumel does.
Scuba Certification Cozumel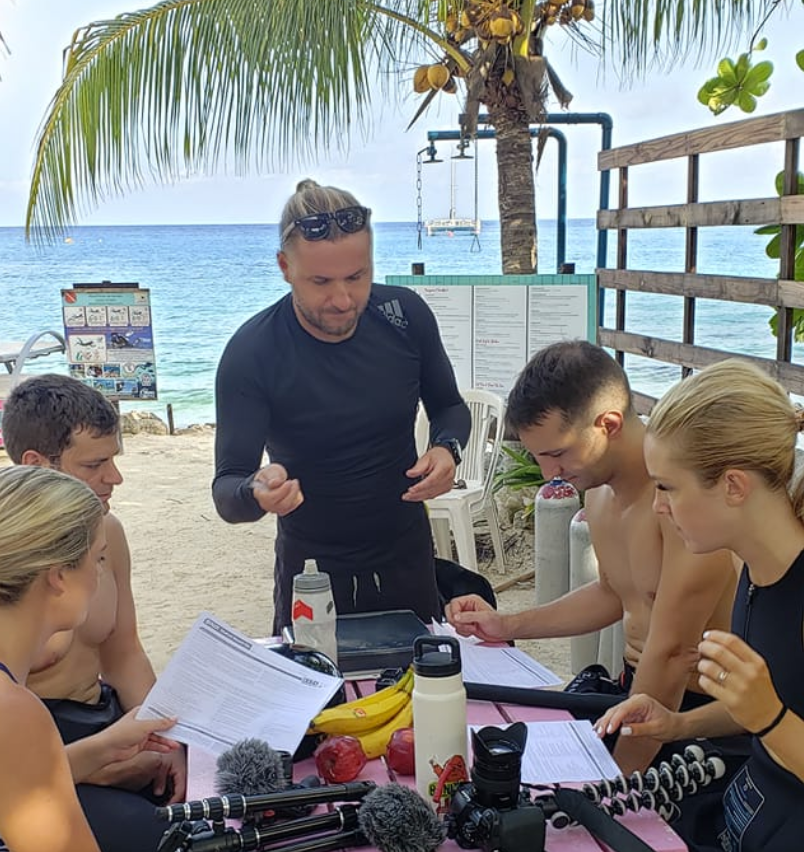 If you are coming to the island to get certified then we recommend staying downtown or in the cruise ship row area. The training dive site Tikila is located in cruise ship row around El Cid and Park Royal. If you are a certified diver that is going to dive a lot while you're in Cozumel then we recommend that you stay within the marine park. Being in the marine park will take off some serious travel time off your dive trips. If you are a casual diver and want to dive, shop and eat while you are in Cozumel then staying downtown or cruise ship row is the best place for you. For a more in-depth overview of the areas of Cozumel then check out this guide of places to stay in Cozumel.
Lion Fish in Cozumel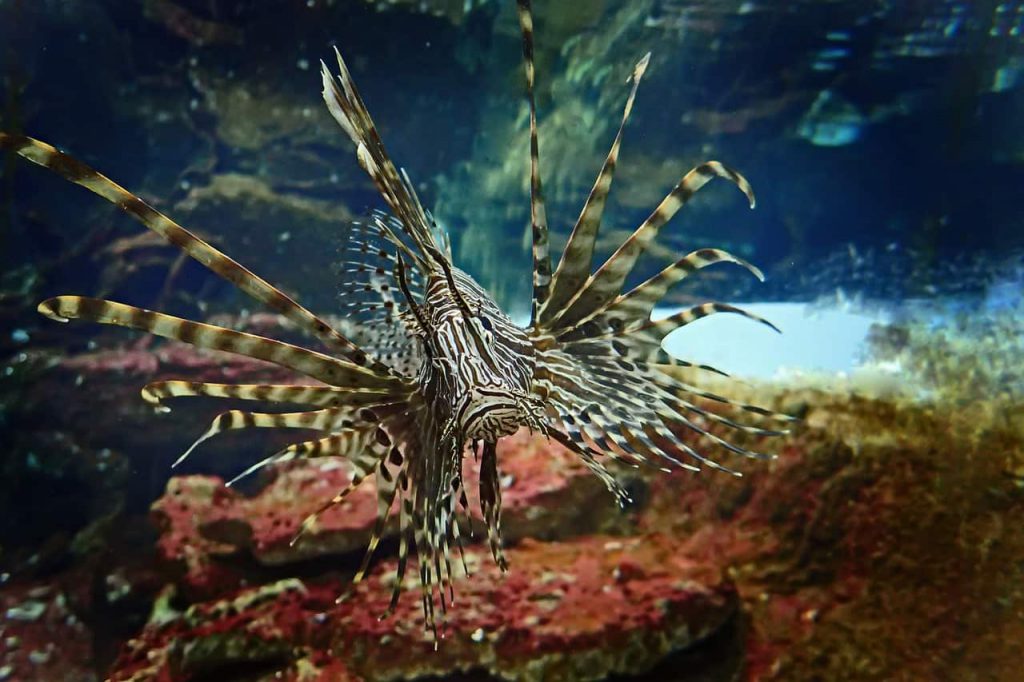 If you want to hunt for lionfish then Cozumel isn't the best destination for you. First off, there aren't a lot of lionfish in Cozumel like other popular destinations. Playa del Carmen has a lot more lionfish than Cozumel. Also, it's illegal for non-marine park divemasters to carry a spear into the marine park.
Why? The purpose of the marine park is to protect the coral. A lot of open water certified divers paying attention to spearing a lionfish creates buoyancy problems and a lot of grabbing the reef, bumping and running into the reef. As well as failed shots that hit the coral behind the lionfish. They do allow marine park certified dive masters to carry spears and some do. If you do go lionfish hunting in Cozumel then you will be missing out on the best dive sites that Cozumel has to offer, which are all located within the marine park.
Underwater Photography in Cozumel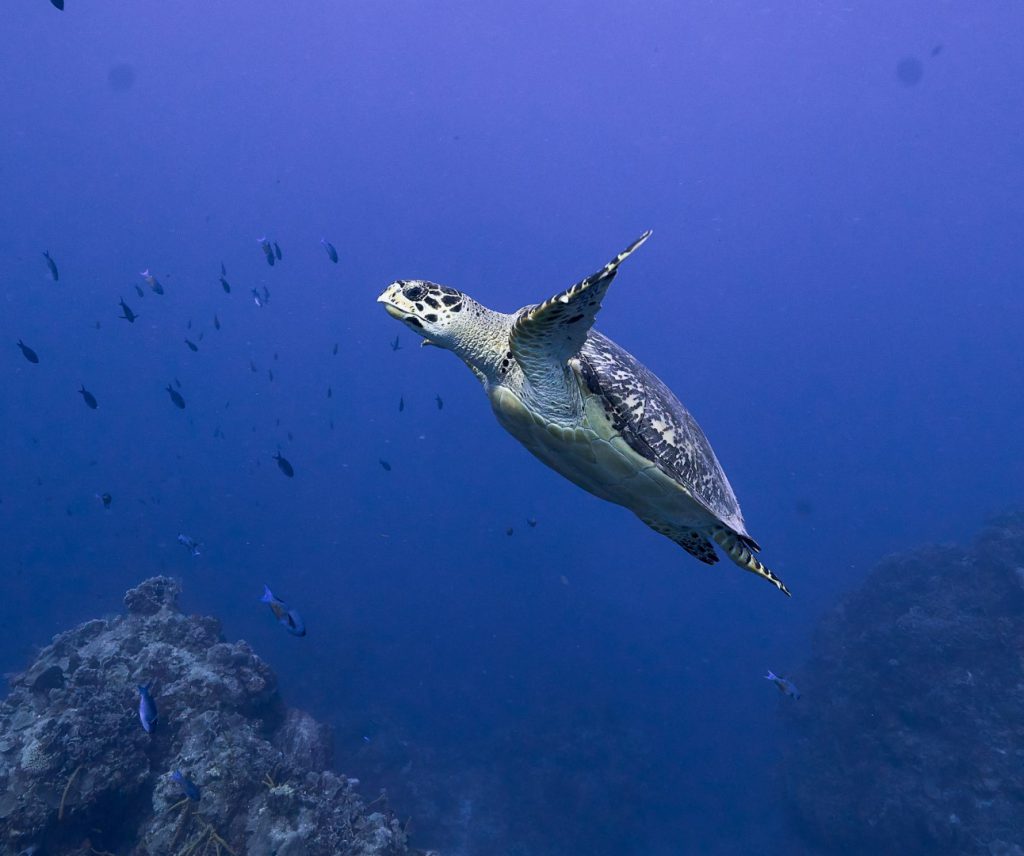 Underwater photographers in Cozumel can expect a challenge getting the perfect shot as they struggle with the current to gain the right position or angle. This could be a future ban from the marine park. They are becoming more strict as the coral has been sick in recent years and they are finding new ways to protect it. One problem that we see is that everyone has a camera whether they are a good diver or not. Photographers will grab the reef to steady their shot which damages the already sensitive coral. Or due to their distraction of taking photos, they run into coral. Take a read of our guide to underwater photography here. Or check out the article by Dive-In for Underwater photographers.
Cozumel Diving Packages
When you are in Cozumel there isn't a lot to do other than dive. You can get a new certification or bundle an advanced course with Nitrox to save some money while diving in the beautiful sites that Cozumel has to offer. There are some packages available to people that do a lot of diving.
Scuba Diving Cozumel Prices
Prices for diving Cozumel vary. Like anything, you get what you pay for. If you find that you are saving money going with one option over another then you might pay for it with your safety, time or over-all experience. Prices range from $75 to $100 per two-tank dive trip.
Scuba Repair Cozumel
Cozumel has a world-renowned repair shop in Cozumel Scuba Repair. Owner Larry and repair savant, Javier will take good care of your service and repair needs. If you come to Cozumel often, you can leave your gear there and they will service it before you arrive. A convenient service for those that frequent the island.
Choosing The Best Scuba Diving Company In Cozumel


Cozumel has developed over the years and has become a premier dive destination. There are so many options when you come to Cozumel that choosing a dive shop or choosing a restaurant can be a daunting experience. There are so many dive shops operating in Cozumel that only some of them have marine park permits and insurance.
Make sure you are choosing your dive shop wisely and you avoid a shop that doesn't have marine park permits and they should always be giving you a marine park bracelet when entering the park. How do you know which operation has marine park permits and are following all of the rules?
One way to cross-reference the operations that have marine park permits is by checking the ANOAAT page. Click the link to their page and if they are a member then all of their documents are in order and they are a legal aquatic operator of Cozumel.
If you have anything that you would like to add to this article then please leave it in the comments below and if it fits, we will update the article.