We know many of you are wondering when travel to Cozumel Mexico will resume and when flights will become available and also how international travel will be changing due to the COVID-19 Pandemic. In this post, we have pulled together information for trusted sources to help you to navigate traveling to Cozumel in 2020. To ensure we are giving you the most up-to-date and factual information we have included all of our sources and we will endeavor to keep this post updated as and when things change.
We encourage you to share this post with anyone who is thinking of traveling to Mexico in 2020 during the pandemic.

Official Guidelines from the IATA
The International Air Transport Association has published an interesting article of the medical evidence for various strategies being discussed by their Medical Advisory Group. As of now, there is no official protocol in place, but it is very likely many of these strategies will be implemented to help ensure public safety when traveling internationally by air.
These include:
Temperature Screening
Symptom Screening
Use of Masks and PPE
Physical Distancing
Cleaning and Disinfection,
COVID-19 Testing
Antibody Testing
Immunity Passports
Measures to assist contact tracing
Measures related to crew members
Treatment and Vaccination
You can read the whole article here.

In general, all airlines are recommending the following guidelines
Wash your hands with soap and water or with an alcohol-based solution frequently.
Cover your nose and mouth with a tissue when sneezing and coughing. If you do not have a tissue, sneeze into the crook of your elbow.
Do not touch your mouth, eyes, or nose.
Consult a doctor if you are experiencing symptoms such as fever, cough, or breathing difficulties.
Some are also requiring the use of masks, social distancing, and scanning your own boarding passes.
All airlines have also implemented more rigorous procedures for sanitizing the airplanes between flights. Each airline has its own specific protocols.
By order of the United States government, customers who have been or transited in the following countries in the last 14 days cannot enter the country. As you can see Mexico is not on this list.
Austria
Belgium
China
Czech Republic
Denmark
Estonia
Finland
France
Germany
Greece
Hungary
Iceland
Iran
Italy
Latvia
Liechtenstein
Lithuania
Luxembourg
Malta
Luxemburgo
Netherlands
Norway
Poland
Portugal
Slovakia
Slovenia
Spain
Sweden
Switzerland
United Kingdom (England, Northern Ireland, Scotland, and Wales)
The CDC recommends that any person who has traveled outside of the USA observes a self-quarantine for 14 days upon returning home. They also suggest the following:
"During this 14-day period, take these steps to monitor your health and practice social distancing:
Take your temperature with a thermometer two times a day and monitor for fever. Also, watch for a cough or trouble breathing… monitor your temperature. Stay home and avoid contact with others. Do not go to work or school. Do not take public transportation, taxis, or ride-shares. Keep your distance from others (about 6 feet or 2 meters)."
Source
Air Travel To Cozumel Mexico During COVID-19 from the airlines
We reached out to all of the major airlines that operate out of the Cozumel International Airport: Interjet, Volaris, Delta, AeroMexico, Air Canada, American Airlines, Frontier Airlines, Sun Country, United Airlines, and West Jet. All the airlines sent automated replies that they would get back to us, though their response time would be slow due to higher volumes of emails.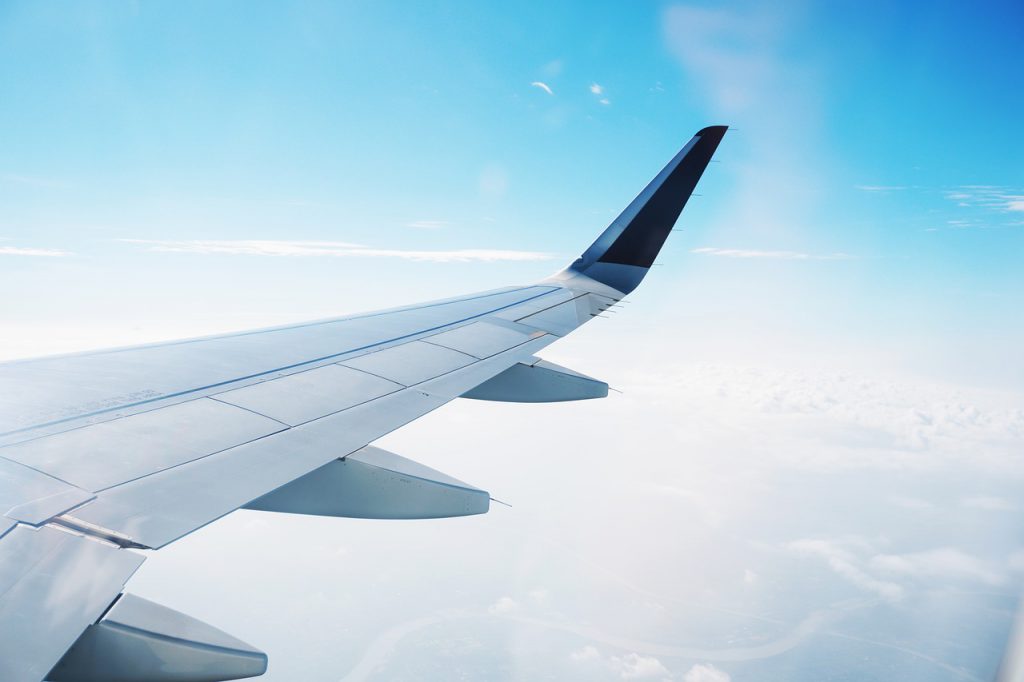 INTERJET
Interjet informed us that they have no specific dates to resume flying into Cozumel in 2020.
Their website has the following information regarding their sanitization process:
"All our aircraft are fitted with hospital-grade HEPA (High-Efficiency Particulate Arrestor) air filters. These remove dust, fungus, bacteria, and virus particles with 99.9% efficiency.
Our sanitization protocols include disinfecting of air and all surfaces within aircraft between flights. We've also increased the frequency with which we check on-board air filtration systems. According to the World Health Organization (WHO), people who are not experiencing symptoms do not need to use a medical mask. The WHO also states that wearing a mask does not protect a healthy person from becoming infected and is only recommended for infected individuals under certain circumstances.
Make flight changes free of charge in available flights in the same route and fare until March 31st, 2021."
VOLARIS
Volaris informed us that they have no specific dates to begin flying into Cozumel. They mentioned that they will resume flights from Tijuana to Cozumel in June.
They also noted that due to the closing of Terminal 2 of Cancun International Airport, all flights to and from Cancun will operate from Terminal 4 starting on April 11, 2020, and until further notice. Flights between Cozumel and Mexico city are suspended for May and June.
Their website has the following information regarding their sanitization process:
"The Mexican Civil Aviation Authority AFAC requires us at Volaris to ask all passengers to fill out a health form at the airport.
If you have been to Austria, Belgium, China, Czech Republic, Denmark, Estonia, Finland, France, Germany, Greece, Hungary, Iceland, Iran, Italy, Latvia, Liechtenstein, Lithuania, Luxembourg, Malta, Netherlands, Norway, Poland, Portugal, Slovakia, Slovenia, Spain, Sweden, Switzerland or the United Kingdom in the last 14 days or have been in contact with such a person and are without symptoms you will need to submit a doctor's note to our personnel at check-in or boarding to certify that you are without symptoms and fit to travel.
The doctor's note can be obtained by visiting a health clinic, from pharmacies or supermarkets that have medical offices. In case of presenting it, you will be able to travel without any inconvenience, otherwise, you will be offered the best fare option for your flight change.
For anybody that has not been to any of the countries mentioned above within the last 14 days, there are no travel restrictions.
We are sanitizing our aircraft continuously because your safety is our priority. Antibacterial Gel will be available at the boarding gate as well as onboard the airplane. We ask that you scan your own boarding pass.
Furthermore, all of our airplanes are equipped with high-efficiency air filters (HEPA) which completely change the air within the cabin every three minutes on average (removing up to 99.995% of particles). Both Airbus and the International Air Transport Association (IATA) consider these types of filters as efficient as those used in hospital operating rooms, which means that the possibility of infection can be lower than in other spaces, such as public transportation or offices."
DELTA
Delta has currently suspended all flights to and from the Cozumel airport. They mentioned that hopefully when the market starts to recover they will be able to reopen flights into Cozumel.
Their website has the following information regarding their sanitization process:
"Delta continues moving to transform airline cleanliness with the same rigor we used to redefine industry expectations for on-time performance – because nothing is more important to us than the health and safety of our employees and customers.
In the process, we've made a lot of indefinite changes that customers, at home, dreaming about traveling again, are asking us about.
From "Is electrostatic spraying safe?" to "How should I prepare differently for travel on Delta," Chief Customer Experience Officer Bill Lentsch answers common questions from customers about Delta's new standard of clean and safety practices. "
AEROMEXICO
Aeromexico could not confirm when flights would resume into Cozumel but it could be as soon as June.
Their website has the following information regarding their sanitization process:
"Your safety is our top priority. Due to the global presence of COVID-19, we are strengthening our preventive measures for flights that operate in the affected areas and are offering travel flexibility waivers for all our flights. Our safety is our top priority. Due to the global presence of COVID-19, we are strengthening our preventive measures for flights that operate in the affected areas and are offering travel flexibility waivers for all our flights."
AIR CANADA
Air Canada could not confirm when flights would resume into Cozumel but it could be in July.
We did also get an automated reply to our email saying it would take up to 4 weeks for a reply concerning their flights to Cozumel.
Their website has the following information regarding their sanitization process:
"At Air Canada, our core value is Safety First, Always – for our employees and for our customers. In light of recent COVID-19 developments, we would like to share with you some of our preventive measures and answer the most Frequently Asked Questions (FAQs) to help you feel more informed when travelling.
We want to assure you that protecting our customers from the risk of infection by communicable diseases has always been part of our safety protocols. While the current COVID-19 is newly identified, it behaves like other human coronaviruses that we have developed expertise in managing in an aircraft environment.
Air Canada rigorously follows the guidance of all relevant health authorities and follows best-demonstrated practices in the prevention and handling of communicable diseases in the air travel industry. Additionally, in the last year, we entered a partnership with a third-party company that monitors infectious diseases all over the world and provides us with information in real-time to ensure we are equipped to make the best decisions at the best time."
SUN COUNTRY
Sun Country replied to our email:
"Hi – we begin our seasonal flights from DFW on July 2 and from MSP on Dec. 19.
Our policies and procedures are constantly evolving to follow CDC guidance, so while we can't know for sure what policies will look like come July 2, you can find answers to all of your questions below about our current policies and procedures are here. "
FRONTIER
Frontier currently is only operating national flights. Their international flights have been suspended for the time being with no specific date to resume.
Their website has the following information regarding their sanitization process:
"At Frontier, your safety is our top priority. To ensure your safety and comfort, our aircraft go through regular disinfection procedures to kill infectious agents. This helps to minimize the risks of spreading diseases. We do this by only using cleaning, sanitizing and disinfecting products that have been deemed by the EPA to be effective against coronavirus."
UNITED AIRLINES
At the time that we wrote this article, United Airlines could not confirm when they would resume flights into Cozumel, but they mentioned it would possibly be until September or October before they resume.
We are hearing from people that they will be flying to Cozumel daily starting July 6th.
Their website has the following information regarding their sanitization process:
"Our teams are in daily contact with the Centers for Disease Control and Prevention (CDC), the World Health Organization (WHO), federal agencies, and other global health organizations to share the most up-to-the-minute information.
United has a team of in-house professionals, including an industrial hygienist who reviews and tests cleaning products and a corporate medical team who are working around the clock.
United also partners with International SOS/MedAire, an organization that gives all employees ready access to an emergency department doctor for advice and assistance when they are on business outside their home country."
WEST JET
WestJet has the following announcement on their website concerning currently suspended flights:
"Recently we announced the suspension of our commercial operations for all transborder (the United States, including Hawaii) and international (Europe, Mexico, Caribbean, Central America) flights as of Sunday, March 22.
Whether we are flying or not, we are always here for our guests. During this downtime, we will be doing everything we can to accommodate your changing travel needs. We will also continue to ensure our aircraft meet the highest safety and health standards. We are ready to fly when you are.
Since the situation with Coronavirus (COVID-19) is evolving day by day, we have implemented a flexible change policy so you can adjust your travel plans without worry."
AMERICAN AIRLINES
We were unable to directly contact American Airlines, as they had call waiting times of over an hour and their call back option would not accept an international number. An email that we sent was answered, but it appeared to be an automated reply as it didn't address any of our questions regarding flying into Cozumel.
"The safety and well-being of our customers and team members remains our highest priority. American is in contact with U.S. and international authorities, as well as public health officials, and we continue to coordinate with them on all required health- and safety-related measures regarding coronavirus (COVID-19). If you need to change your travel plans, visit aa.com."
They also replied to our email
"Thank you for contacting American Airlines… for American Airlines the safety and peace of mind for both our customers and our team members are the most important, for this reason, we continue to monitor the situation with the Coronavirus. If continue to change, our policies may change as well.
There is a lot of information about COVID-19 that is constantly changing, so we invite you to visit our website to see all relevant and updated information about the coronavirus."
When will I be able to travel to Cozumel Mexico?
So now you have all of the latest information from all of the airlines about traveling to Cozumel during the pandemic, you may still be wondering when you will be able to visit Cozumel? The truth is we are still taking it day by day here. In Cozumel, we locked down pretty tightly so the virus has been well controlled here thankfully. As you will have read, most of the airlines don't have any solid plan to resume flights to Cozumel in the immediate future, but that could quickly change. And of course, when it does, we will let you know!
The Tourist board here in Quintana Roo has issued a tentative reopening date of 1st June for hotels and other attractions as long as they have in place very strict sanitation protocols. We at ScubaTony are in the process of doing the mandatory government issues sanitation course to make sure we are doing everything possible to protect our divers' health. We are taking this very seriously and are happy to answer any questions you may have about the preventative measures we have in place when we reopen.
We are taking bookings from 1st June, and already have many bookings from divers traveling through Cancun airport to Cozumel.
Don't forget if you are looking for somewhere to stay here in Cozumel, here are the places we recommend and if you decide not to et out here are some great options for private chefs or top quality takeaways in Cozumel.
We can't wait to take you scuba diving in Cozumel very soon.
Stay safe,
The ScubaTony Team