Travel bloggers Hudson and Emily recently did their PADI certification in Cozumel with us. So, we asked them to help us out by sharing their favorite dive sites in Cozumel perfect for beginners.
Cozumel is regularly referred to as one of the best dive locations in the world for many reasons. The lively reefs, year-round warm Cozumel water temperature, abundant sea life, and dive sites in Cozumel suited for all experience levels.
A dream of mine has been to get my scuba certification in Cozumel, and a few months ago my husband and I got certified by ScubaTony while Cozumel scuba diving.
Scuba diving is one of the many activities in Cozumel. And ScubaTony makes scuba diving in Cozumel for beginners very easy and fun!

The top 5 dive sites in Cozumel for Beginners
If you're hoping to scuba dive in Cozumel and have looked at the Cozumel reef map, you've seen the large number of dive sites in Cozumel.
Drift diving in Cozumel makes for some of the best diving. And is well-suited for beginners to practice buoyancy control while admiring the beautiful reefs and sea life.
Below are some of the best dive sites in Cozumel for beginners.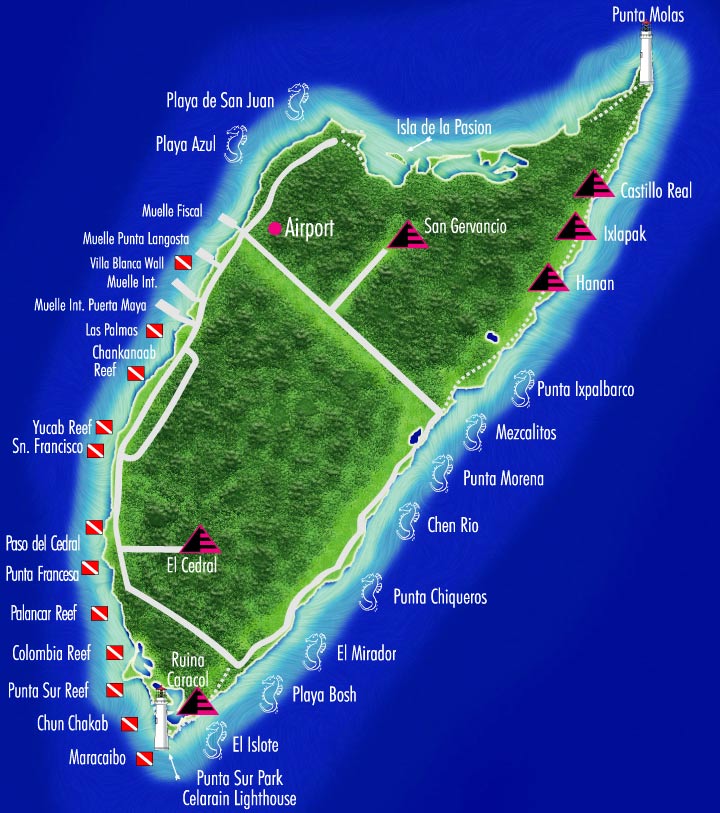 1# Chankanaab
The Chankanaab Reef is located in front of Chankanaab Park. It is one of the best dive sites in Cozumel for beginners thanks to its mild currents and shallow depth. You will see a colorful reef full of coral and limestone formations. It is split into two sections which are divided by a sand channel.
On either side, divers can find sea life including sand rays, sea turtles, and a variety of fish, including the famous Cozumel splendid toadfish (commonly found under coral crevices). When my husband and I dove the Chankanaab Reef, we saw some of the biggest lobster we've ever seen!
The Chankanaab Reef dive reaches a depth of approximately 40' with the southern section of the channel being slightly shallower. Chankanaab is a great Cozumel, Mexico scuba diving site for both day and night dives.
At night, divers can find toadfish, spotted moray eels, octopus, and lobsters.
2# Yucab
The Yucab Reef in Cozumel is an amazing drift diving site for beginners. Yucab is near Chankanaab and is similar in its low profile, dense groups of coral separated by sand and turtle grass. However, the Yucab Reef has a faster current which has contributed to a healthy reef.
At a maximum depth of 50-60', this is a very colorful Cozumel coral reef with some of the widest variety of reef fish in Cozumel.
Here you can find grouper spotted moray eels, and barracuda, making the Yucab Reef a favorite among Cozumel scuba divers. Divers can also see parrotfish, queen angelfish, and pufferfish among the many types of fish located in this reef.
Yucab also makes for an excellent night dive!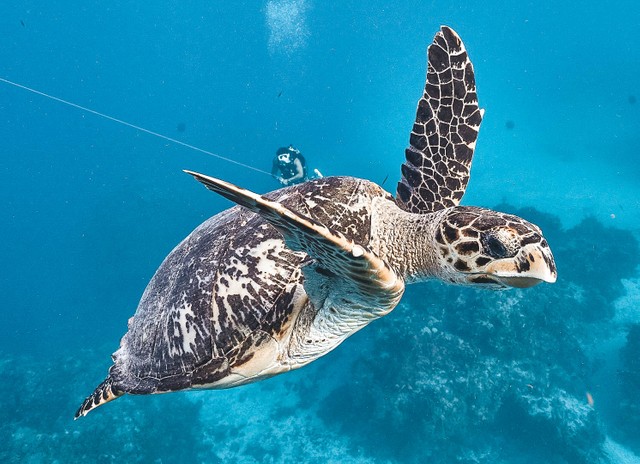 3# Paradise
The Paradise Reef in Cozumel is located just north of Caleta and is a common site for Cozumel open water certification dives. It makes for a great introduction to Cozumel scuba diving as Paradise has great visibility. Plus vibrant coral teeming with fish and animals.
Lobster, sea turtles, octopus, and queen angelfish are among the sea life you may see during a dive at Paradise Reef. At a max depth of 40', this is one of the best dive sites in Cozumel for day and night dives.
4# Cardona
Cardona is one of the popular Cozumel dive sites for beginners because of its colorful reefs teeming with schools of fish at varying depths. Just north of San Francisco Reef, Cardona is a low-profile reef made of ridges that run along the shore.
The Cardona Reef is known for some of the best diving in Cozumel because of its great visibility. Cozumel dive trips to Cardona commonly see anemones in addition to plentiful tropical reef fish.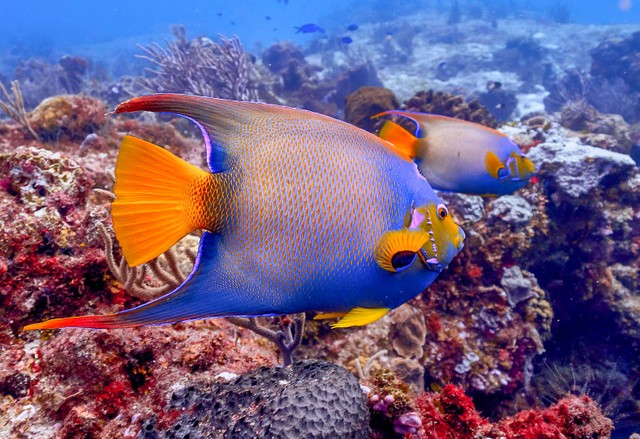 5# Santa Rosa Shallows
Santa Rosa Cozumel is known for some of the best scuba diving for beginners and experienced divers.
Here you have two different popular dive sites. The Santa Rosa Wall is loved by experienced divers whereas the Santa Rosa Shallows are popular with beginners.
With a depth of between 20-50', the Santa Rosa Shallows are perfect for a shallow second dive. This dive is best to visit in the afternoon when the sun is high in the sky. The sandy bottom of the shallows makes for a beautiful backdrop against the colorful reefs. The current is fairly mild, and divers can commonly see sponges, queen angelfish, and triggerfish at the Santa Rosa Shallows.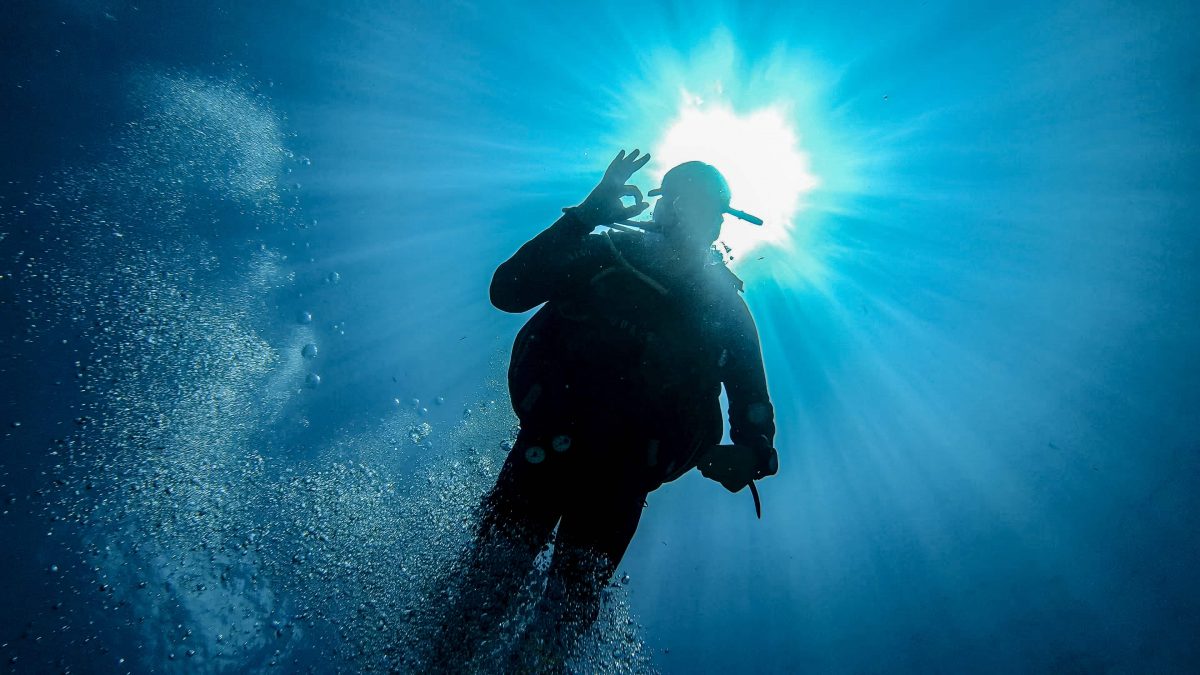 Final Thoughts
If you are interested in scuba diving in Cozumel you will find that there are many dive centers in Cozumel with varying Cozumel scuba diving packages. I highly recommend ScubaTony as the best scuba diving company in Cozumel. They limit their boats to just six customers per dive, which leads to a very personalized dive.
Your divemaster will recommend the best dive sites in Cozumel based on your experience level, and you will be able to experience these amazing dive sites in Cozumel for beginners with ScubaTony's Cozumel diving packages!
About Hudson and Emily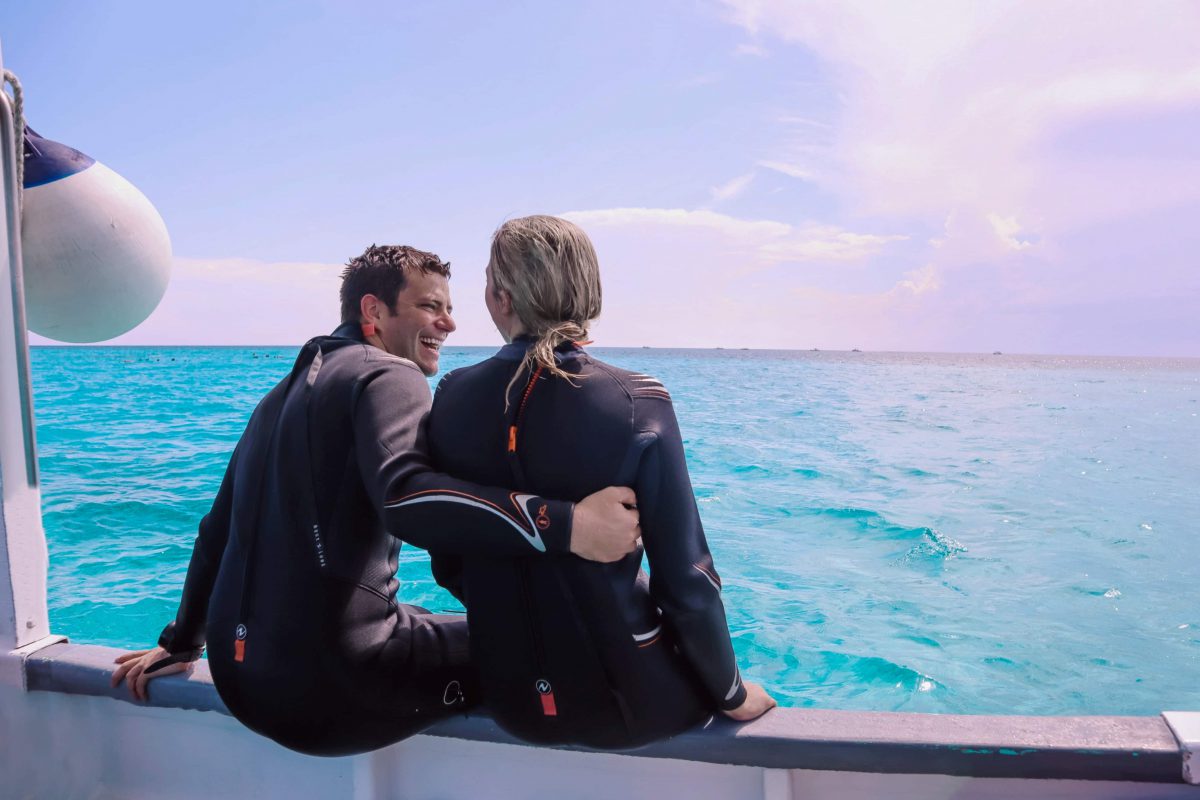 Emily and her husband Hudson run travel blog HudsonAndEmily.com. After renovating an old RV and traveling to the 50 states of America, they moved to Playa del Carmen, Mexico to escape the winter and fell in love with the Yucatan Peninsula! They plan to continue traveling throughout Mexico and other countries next year.
Connect with Hudson and Emily on YouTube, Instagram, and Facebook.