Shopping in Cozumel can be a delightful and fun experience if you follow some of the most important guidelines and golden rules.
Before diving into the busy and lively shopping streets of the Island it is very important to know what to avoid while shopping in Cozumel.
Things to Avoid When Shopping In Cozumel
Avoid purchasing items that are directly harvested from the sea, such as seashells, corals and any type of article that is made from them, most often you will find key chains, lamps, necklaces made of shells, usually sold by street vendors. There are plenty of places where you can buy authentic artisan Mexican goods.
Avoid items that are clearly not made in Mexico and have no authentic or any sort of connection to the country itself, these are usually machine-made handbags with the logo of a famous designer brand, these items can be home decoration items, souvenirs and such, just try to enquire about the origin of these items and make your own mind up by the answer given.
Avoid unqualified street vendors and people in general who are trying to grab your attention on the street with some cheesy old jokes or with promises that are too good to be true from the start, and the golden rule here is if something sounds too good to be true it most probably is. These individuals usually work on commission, and giving you the best prices and the best quality items and service is not in their best interest.
Remember to Negotiate
Prices are negotiable in most stores, although if someone follows you outside when you left their store, and continuously dropping prices, just to grab a quick sale, most probably the item neither worth your time nor your money.
Shopping for anniversary gifts, souvenirs or even just for a t-shirt that will remind you of your amazing holiday in Cozumel should be a pleasant and fun experience if you feel pressured to buy just take a deep breath and walk away, remember it is you to decide what and where to buy.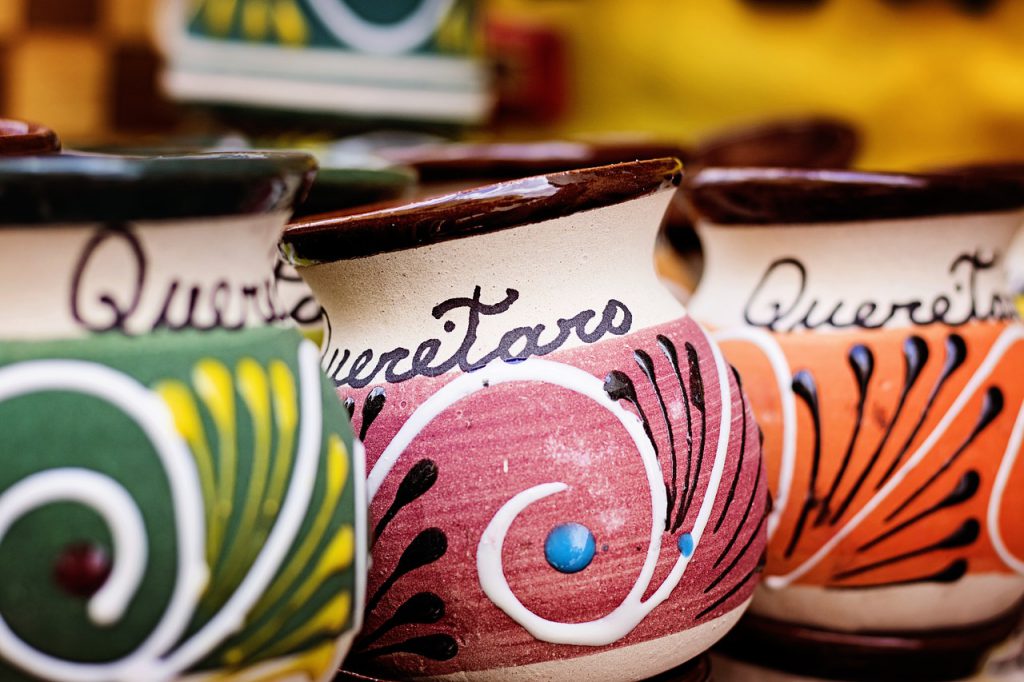 Avoid the overpriced High street shops that offer very little to none of their so-called special deals and prices and more of a bitter taste in the mouth upon arriving home and checking the real values of the items purchased. This leads us into our second most import topic after what to avoid, and that is:
Do Your Research
To do a little research before heading out to the shopping streets of the Island, to get a beautiful piece of jewelry, handcraft, a bottle of great tequila or anything else that you desire. There are many reliable websites that can help to guide you along the process and make your buying decision a little easier.
Luckily these days it is a lot easier to find trustworthy stores and places with a good reputation thanks to the internet. These are the stores that will have authentic items and will be reasonably priced as well.
It is very important to shop for items that are made in Mexico, or even locally, to help the little communities and families that made them. Purchasing a handmade item will provide income for the talented people who crafted them and keep the traditions alive.
Pay in Pesos To Get The Best Deal
The third most important golden rule on our list, while spending your vacation in Cozumel, it will be a lot easier to keep track of your finances and spending if you exchange a sufficient amount of your currency to Mexican pesos. Exchanging money to pesos in one of the trustworthy exchange houses will help you to avoid the low exchange rates most stores offer.
Very important to always have pesos on your for paying for services such as taxis, as they will have the lowest exchange rate, and usually lack of change.
Take Your Own Bag
The final golden rule for shopping in Cozumel, of course, none of these are in any particular order is:
Cozumel island is taking a huge step forward in using less plastic and reducing its impact to the environment, therefore most places stopped giving complimentary plastic bags, places like supermarkets, OXXO, pharmacies and so on, so to be best prepared when you heading out to get your groceries to make sure to have a reusable shopping bag on you.