One of the great things about Mexico is that things can be a lot cheaper here than they might be at home. It's why dental and medical tourism is such a big thing here. Because we often get asked for recommendations I wanted to put together this post covering everything you need to know about wellness in Cozumel, from finding a good English speaking Doctor in Cozumel, to knowing where to get the best massage Cozumel.
To write this post I enlisted the help of our friend Claire from Claire's Itchy Feet who has had the tough job of spending the past few weeks getting pampered, all in the name of research, so we can make sure we are recommending the best people for the job.
This has been the hardest post I've ever had to research. Seriously… I've spent 3 weeks getting massages, my hair done, and even took a tour of the hospital. The outcome? Cozumel has some pretty impressive wellness services you really should take advantage of on your vacation.
I've split this post into sections so you can easily navigate it and find the services that you need. You can use the table of contents above to skip to the relevant sections. Oh and please don't forget to let them know ScubaTony sent you!
Medical and Dental Services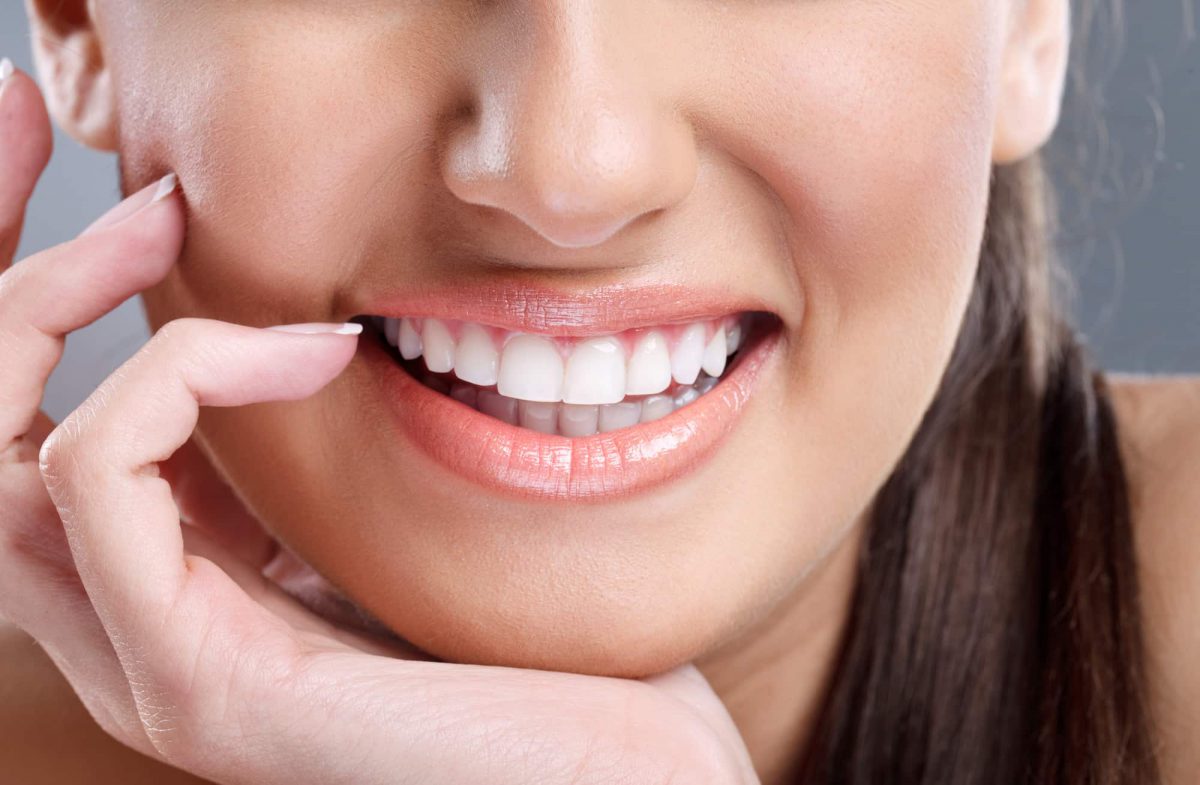 Dentist in Cozumel
People go looking for a dentist in Cozumel for 2 reasons, either they decide to look into dental tourism in Mexico or they are super unlucky and have a dental emergency in Cozumel while here on vacation.
Either way, the English speaking Cozumel dentist that we recommend is Dr Yasmin at Dental Care Cozumel. They offer everything you could need from a simple cleaning to a complete smile design. Their prices are extremely reasonable (especially when you compare them to the prices in the USA) and all of the staff speak both English and Spanish.
You can visit their website here, be sure to check out their reviews too if you have any doubts about dental care Cozumel.

Doctor in Cozumel
Just like the dentist, whether you are in need of emergency medical treatment in Cozumel, or looking to take advantage of medical tourism in Mexico, CMC Costamet hospital Cozumel is the only place on the Island we recommend going to.
If you have a medical emergency or need to see a Dr in Cozumel while you are here you can just turn up at the hospital, or feel free to call in advance and speak to someone. It won't be an issue if you don't speak Spanish as they can speak English perfectly.
If however, you are looking to have a medical or cosmetic surgery in Mexico they have a dedicated person who can help you to make all of the arrangements. From total Mommy makeovers to orthopedic surgery they have a whole range of all-inclusive packages that include all medical expenses, accommodation, and your medication whilst on the island. The only things not included are airfare, lab work, and some meals.
Costamed is one of the leading healthcare providers in southern Mexico with over 20 years of experience at their state-of-the-art facility. In fact, Coztamed Cozumel is one of only 7 hospitals in Mexico that have been certified by the Joint Commission International. Your initial consultation for plastic surgery is free, and the doctors are all board-certified bilingual physicians.
For more information contact Gabriella +52 984 113 7811 in English or Spanish
Hair and Beauty Sevices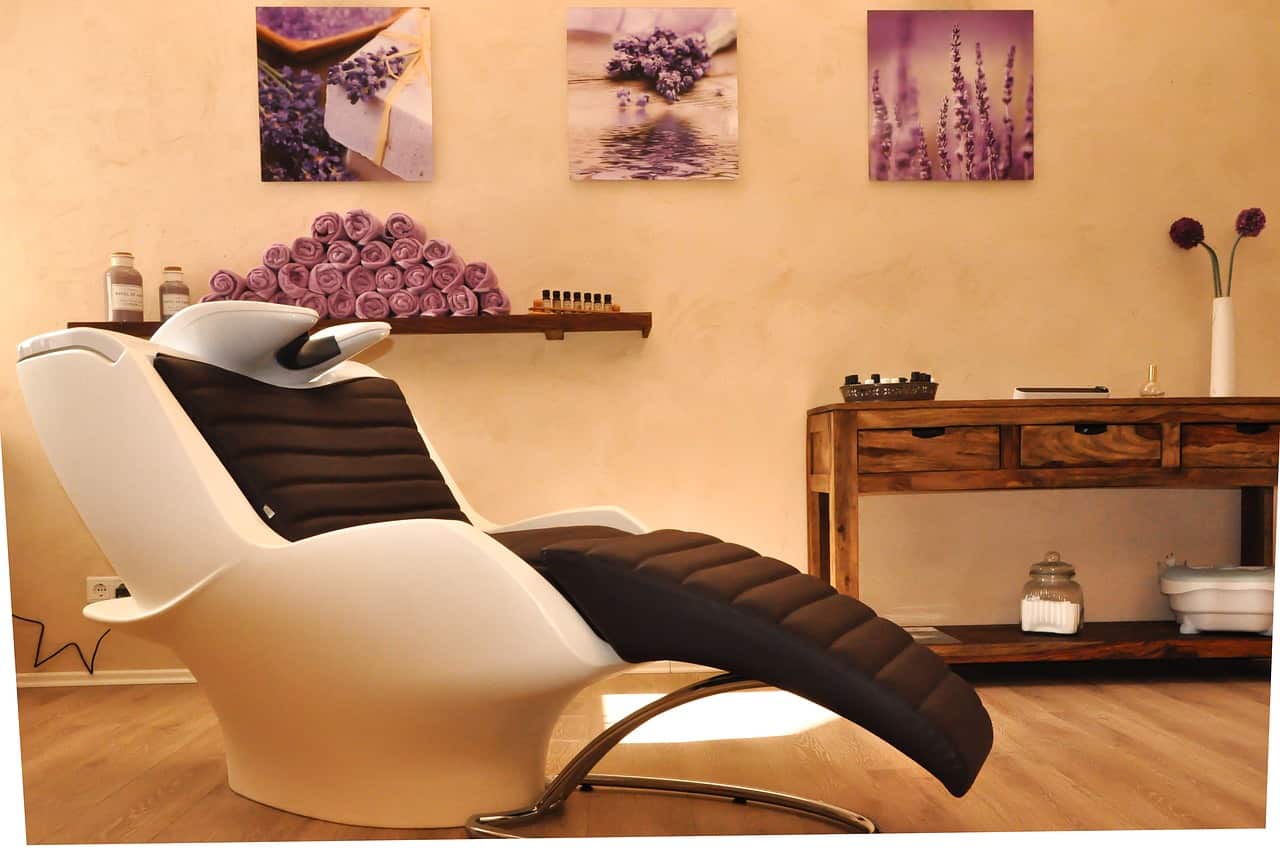 Waxing in Cozumel
Wondering where to get waxed on the island? Although many people may do this before their vacation. It's actually very cheap to do it here, so it's not a bad idea to wait. There are plenty of beauty salons in Cozumel offering waxing services.
However, the one that comes with the highest recommendation is Sarah at Glamin your nails. She speaks great English and is very lovely. The salon is in a great location on Calle 2 so it is easy to walk from the main square. You can call to book an appointment, the manager speaks English so no need to worry if your Spanish isn't the best +52 987 872 7063.
Nails
If there is one thing I do religiously every couple of weeks, it's getting my nails done. So I know a good manicure when I see one. I actually have two recommendations for nails, as I like to mix things up a little and often rotate.
Glamin Your Nails
If you want a serious pampering session and don't mind paying a few extra $ for top-notch service then this is your place. Get a manicure and pedicure and then will sit you in one of the big chairs with a heater lavender thing around your neck and a cappuccino in your free hand. They normally work on hands and feet at the same time so you won't be in there for hours. The girls are all lovely and we spoke in English and Spanish. It's very set up for tourists in here so the standards are very high +52 987 872 7063
https://www.instagram.com/p/B3hzsVglkjf/
Hair Studio By Saskia
Although Hair Studio by Saskia is a hair salon they do have nail technicians here and they are excellent. The salon is located on Avenida 30 so it is a little way out of the center, but it is also a lot cheaper. They don't do acrylics though so if you are looking for that then you will need to go to Glamin Your Nails instead. Saskia speaks both English and Spanish.
https://www.instagram.com/p/B3sRS2dnurm/
Massage Cozumel
If you are looking for the best Cozumel massage then Erika from Cozumel Wellness Spa is your person. With over 14 years of experience, she offers a whole menu of delights from hot stone massages to body scrubs (perfect for making sure you get the best tan possible), and facials. I had the massage and facial combo and it was utter heaven, seriously, I was so relaxed I could hardly make it home.
Although you can drop in with Erika for a massage in Cozumel anytime, to make the most of her therapeutic skills she offers packages that can be spread over the period of your vacation. Perfect if you are diving with us for a week and also want to give yourself a bit of pampering during your surface time. Her best-selling package is the Complete Restorative Package which is 3 50 minute restorative massages in one week. This is often teamed up with daily yoga practice at YoYoga.
For more information, you can visit Erika's Facebook page or send her a message in English or Spanish on Whatsapp +52 987 1016 615.
Hairdresser in Cozumel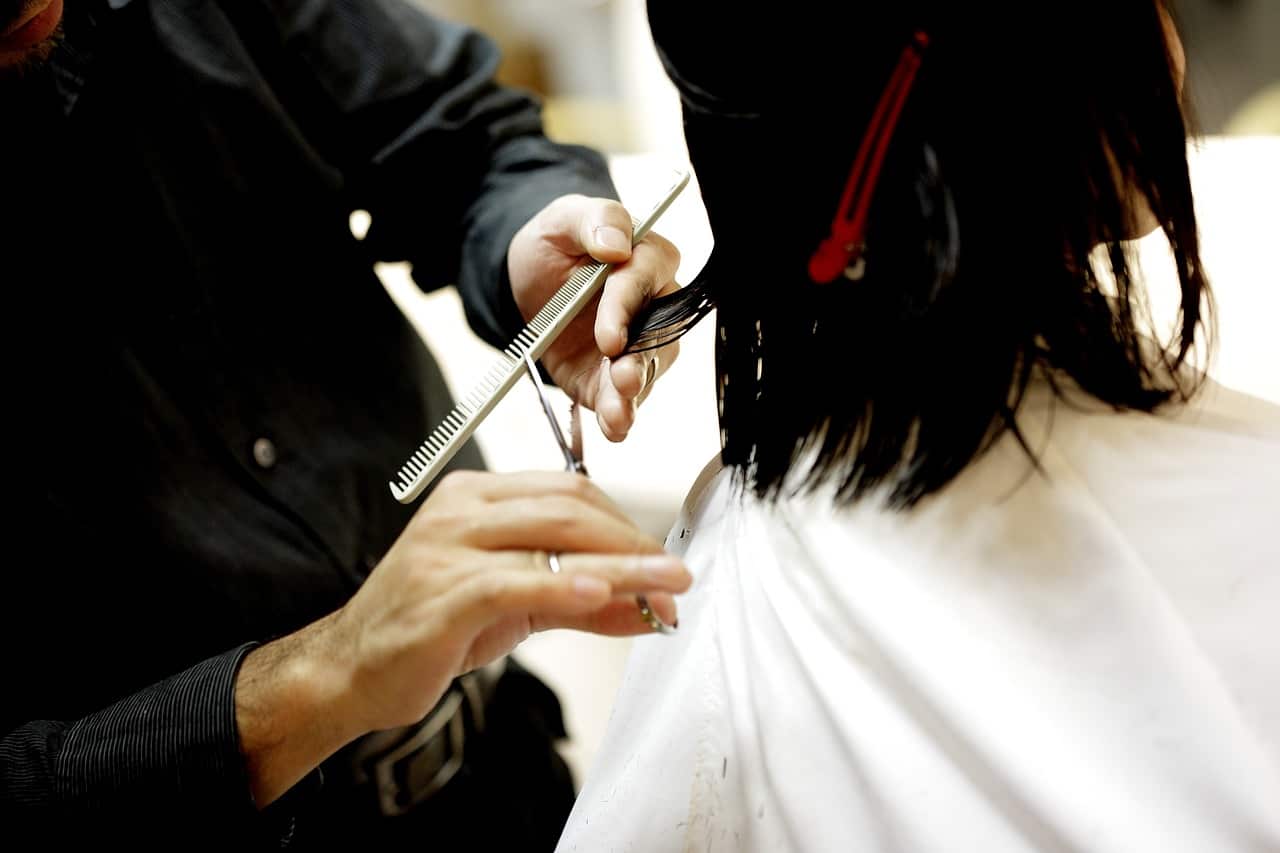 Henry Castro
I was recommended to visit Henry Castro to get my hair and nails done. I did try and make an appointment here but they didn't respond on Facebook and when I tried to make an appointment so I ended up going somewhere else. If you want to book with them then don't try and contact them via Facebook, they also have a WhatAp so it is best to call or message them there.
I have heard many good things about them so it's a great option if you are looking for a hair salon in Cozumel. They do both men's and women's hair.
Hair Studio By Saskia
I recently had my blond highlights done by Saskia at Hair Studio by Saskia and she did an amazing job. The salon is located on Avenida 30 and they offer a full range of hair services, including Brazilian blowouts and Botox for your hair (who even knew that was a thing?!). I loved my hair and she styled it perfectly, sadly it only lasted a few hours before the humidity got me! Saskia speaks both English and Spanish.
Cosmetic Beauty Services in Cozumel
Lalik Medical Spa
If you are looking to have some non-surgical cosmetic work done in Cozumel then Lalik is the place. It's a little bit tricky to really describe what they do, but what I can say is that they work magic at their Cozumel spa and it works. Whether you are a follically challenged man who wants a little help to thicken your balding head or like me you are terrified of all the damage this Caribbean sunshine is doing to your face. They can help.
My appointment went something like this:
Lalik: Can you tell us somethings that bother you, and you would like help with.
Me: My face, all this sun terrifies me, and I'm always squinting so my fine lines are becoming more pronounced. My body, my circulation is really bad because of a medical condition and this also means I carry excess weight around my stomach.
Lalik: OK we can help with that…
The appointment continues with them talking to me about my lifestyle, budget, and timeframe. Then they put together a treatment plan based on what I could afford and the time I had on the Island. I must stress though, for this to work you also need to be prepared to do some work. Drink water, do some exercise, reduce your stress, basically follow their treatment plan.
After an hour with them, my skin looked amazing. My lines were noticeably different and my stomach also looked much more defined. I'm still working with them so it's too soon for a before and after from me just yet. But look through the gallery below and take a look at the results.
Contact: Alexis +52 987 871 1367 in English or Spanish
Botox
Sometimes we all need a little help and Botox has been a good friend of mine for a while. I'm always very nervous about letting anyone near my face with a needle, as ar mos people. So before letting touch my face I do a lot of research. After my extensive research the company, and doctor, who seems to come up on top for Botox in Mexico is the Cozumel Rejuvenation Clinic.
I'll b checking it out personally soon and reporting back about my experience.
Microblading
I first had my eyebrows microbladed about 4 years ago, and I've been hooked ever since. But as I mentioned about Botox, letting someone come near your face with a sharp object should not be taken lightly. Especially when it comes to eyebrows. I had mine microbladed here in Cozumel, and although she did a good job. But I wouldn't recommend her for a few reasons.
She didn't do a skin test, she didn't speak any English, but most of all she just didn't do that great a job. It wasn't a bad job, but my eyebrows look too perfect. In the past, the beauty therapist has taken care to make them look very natural and like real eyebrow hairs. But this therapist just made every stroke the exact same size. They look fine, it's in no way a disaster, but I wouldn't go back to her. There is another person offering it in Playa del Carmen though so I will check her out next and report back.
Fitness
Yoga in Cozumel
If you are staying in a resort you will likely have a few yoga classes in your hotel each week. But if you want to experience yoga in Cozumel then there are three options I highly recommend.
Yoga By Bea
Bea is a 200hour Registered Yoga Teacher (RYT) who has been teaching around the
world since 2013. She is originally from Berlin, Germany but has been living since '99
in Mexico.
Yoga changed her life completely and is passionate about sharing her love of Yoga
with individuals of all ages and experience levels.
Yoga to connect and unite your body, mind & soul, to know the secret of breathing:
Pranayama to extend the life force, to expand your mind, connect with the universal
soul and to open your heart.
Recover your energy, reduces tension & pain, improve your corporal flexibility, your
strength and your alignment.
Detoxify, rejuvenate and feel love, happiness, and joy with Bea!
Phone: +52-984-105-8079
E-Mail: beatriceetzold@hotmail.com
YoYoga
When I first moved to Cozumel I was looking for a yoga studio that has a community focus. Eventually, I found YoYoga. What I love about this Cozumel yoga studio is that they have such a strong sense of community. They have a broad selection of classes and their yoga by donation. So how it works is there is an honesty box and you can either pay per month, week or class. You simply put your money in the box. Then at the end of each month, the money is divided out between the teachers.
All of the teachers are experienced, they have one of the best kitted out yoga studios I've ever seen. They even offer areal yoga. Whether you have moved to the island and are looking for a yoga class. Or you just want to do some yoga while on vacation. This is a great studio to come to. Most classes are taught in Spanish. However, almost all of the teachers are bilingual so will be able to speak to you in English too.
Join their Facebook group here.
YoGanesh 
I love YoGanesh equally as much. It's actually the studio I practice most at. Edelma the owner teaches 3 Ashtanga classes per week that I can't get enough of. Seriously, my friend actually takes the ferry over from Playa del Carmen just to take her Saturday morning Ashtanga yoga class in Cozumel.
Don't worry if Ashtanga isn't your thing though. They also offer Hatha, Restorative Yoga, Yoga for athletes, and regular Saturday afternoon workshops. You can pay per class, week, or per month.
You can like their facebook page to check the timetable here.
Fitness classes/ Gym in Cozumel
I don't think I've stepped foot in a gmy for 4 years, I'm a yoga girl. But Adam assures me that Ego Gym is the best gym in Cozumel. They are open daily from 5:30 am until 11 pm. As well as having all of the equipment you would expect they have a full timetable of Cozumel fitness classes for you to choose from.
You can pay $100 pesos for a day pass of $700 pesos for a monthly membership.